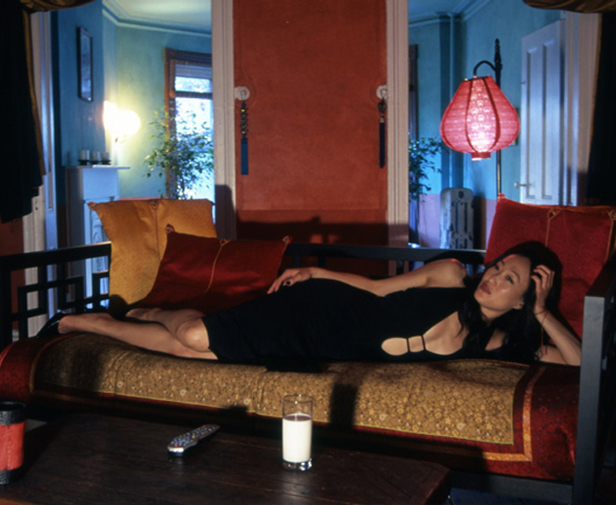 Hwalan was found on a road in Korea and adopted by an intellectual hippie couple living in upstate New York. What resides beyond identity, what rests in the center of our being, what unifies us, is a lifelong mission.  Hwalan's focus is transforming personal suffering into compassion for others on a global level.  The dialogue between seemingly opposing forces, ultimately leading to greater dynamic harmony and oneness on all levels, is at the heart of her work.
Hwalan is a Magna Cum Laude graduate of Columbia. She is the recipient of a Hans Hessel Award from the National Arts Club and a National Gold Medal Portfolio Award from Scholastic.  Art and performance venues include Lincoln Center (Kinetic Theater), Guggenheim (Writing), BAM (Theater), Mass MoCA (Theater and Video), Chundong Theater, S. Korea (Drumming), The Philadelphia Museum (Art), Armory (Art), Hyundai Gallery, S. Korea (Art), The Blacklist (TV), Horace & Pete (TV), Equal Standard (Film), High5 Games (Martial Art Video Games), Camp Joy (Stunt Coordinator).
In Korea, Hwalan studied Tek Kyun and Sun Mu Do at Golgul Temple.  In the States, she studied Shaolin Kung Fu and Wu Shu.  As a member of the Shaolin Temple Demo Team she performed in ESPN's Greatest Moments in Sports (TV) and live in the World Cultural Olympics, Wu Tang Revival Concert at the Meadowlands, Ong Bak premiere, Tribeca Film Festival and numerous others.
Hwalan designed Kung Fu Yoga®, a practice unifying the principals of yoga and martial arts as a way to impart the dynamic harmony of opposites.
As an immersive space artist, Hwalan's work navigates loci where science and spirituality converge. The sensate experience incites a shift in perception, embodiment and presence.
copyright Hwalan Shub 2019